Black Pete no more!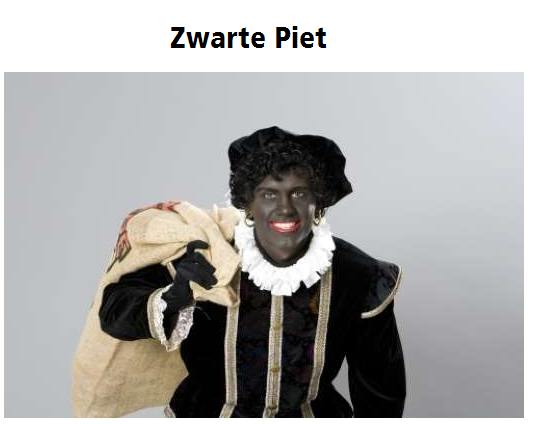 FM: BadNewsFromTheNetherlands: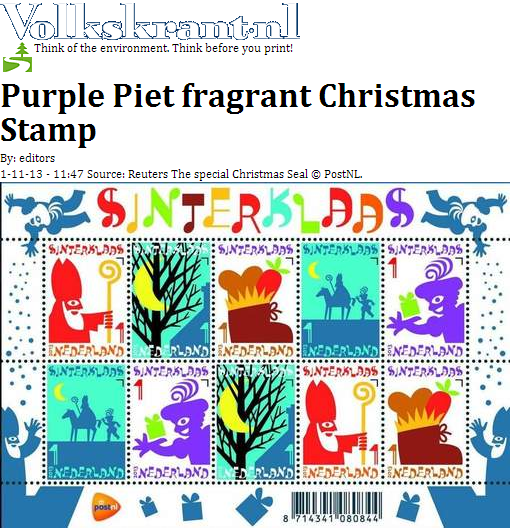 Dutch Postal Authority Issues Stamp with Purple Pete
Next week the Dutch Postal Authority PostNL will issue a series of 5 stamps on the occasion of the Sinterklaas holiday. Black Pete will show up on a stamp as Purple Pete. However, PostNL denies that this has anything to do with the United Nations Commission investigation on whether Black Pete is an expression of racism.