A thorough examination of canonical Islamic texts and history will help illuminate the mind as to where all this Muslim antisemitism is coming from, at least very large portions of it. What makes it altogether that much more difficult to address, is the fact that the key perpetrators of modern day antisemitism in Europe are the protected class within the ruling elite's multicultural enterprise. The highly intolerant mono-culture of Islam happens to be the current poster child of multiculturalism. Taking that all into consideration, it's easy to see the disconnect by European leaders.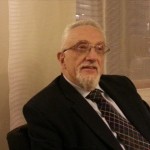 Manfred Gerstenfeld's Face Book page alerts to the following: a major essay on Muslim Anti-Semitism in Europe in the new issue of the Journal for the Study of Anti-Semitism. In order to read it, one has to go onto the site at: The Journal for the Study of Antisemitism (scroll to page 203 which is pg. 195 in the Journal itself).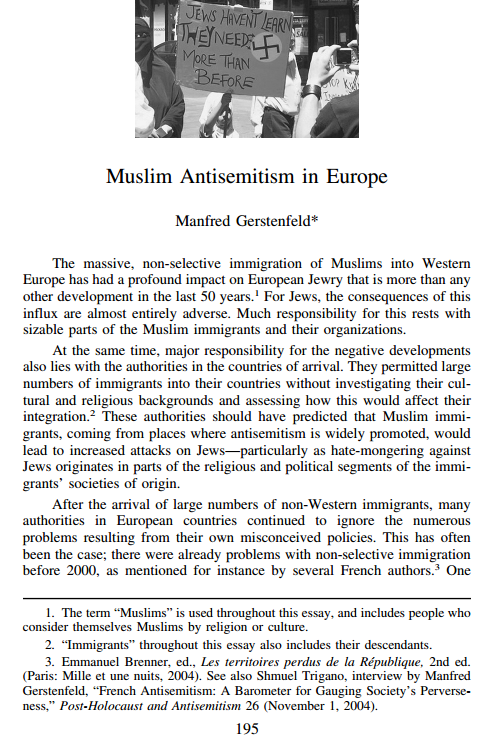 […]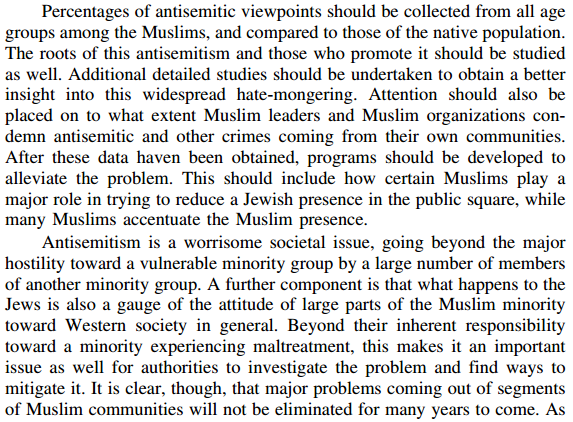 Click here for the report and then scroll down to 203.