This is what the savage does.
Obama would have you support them.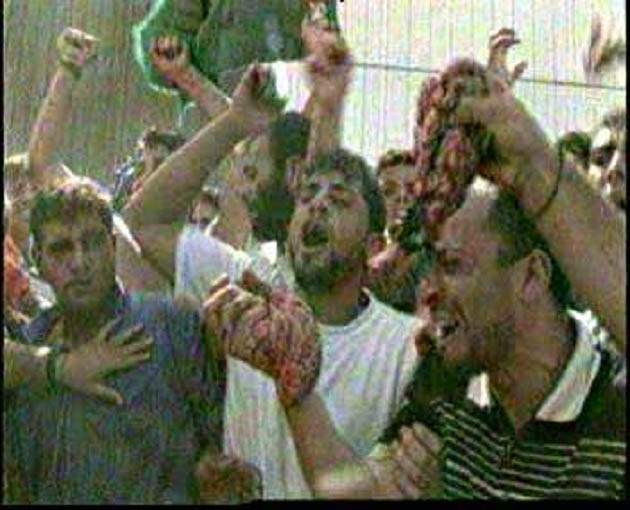 Regardless of Russia's warts, I want to place this this remark within some context. The Kremlin has been fighting against jhihadis for some time now, in the worst den of jihadism possible, the Chechens. Captured Russian soldiers have been beheaded, their corpses defiled and for decades. Israel has been fighting against the jihad during its entire existence, with its soldiers experiencing similar atrocities. (pictured above Palestinian Arabs holding the innards of just murdered IDF soldiers).
NOTE: The Syrian civil war has no innocent sides, there is no one to align with, no one we can reasonably expect to end up on top and develop a modern, democratic state with a civil society, seeing that the civil society is non-existent. Arming the rebels is the same (or worse) as arming Assad.