Left eating one of its own…..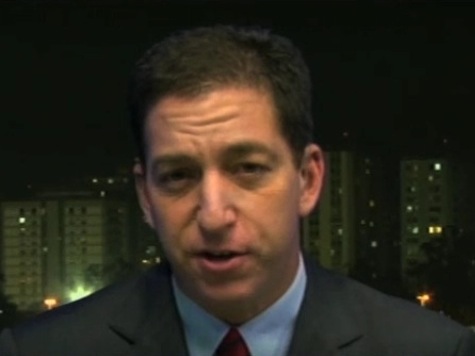 GREENWALD ON NSA SNOOPING: POLS WANT ME ARRESTED FOR 'CRIME OF DOING JOURNALISM'
BREITBART:
The Guardian reporter Glen Grenwald pushed back hard at politicians who are calling for his investigation and prosecution for his involvement in the NSA snooping scandal.
Greenwald, who broke the exclusive story of whistle-blower Edward Snowden and the PRISM program that consists of data mining and collection of digital calls, internet usage, emails and instant messages of millions of Americans, appeared on CNN's Anderson Cooper 360 Wednesday night. He specifically challenged Rep. Peter King's (R-NY) assertion that Greenwald should be prosecuted for publishing the leaked information from Snowden.
King, who chairs the House Homeland Security Committee, has  said he wants Greenwald prosecuted for threatening to reveal the identities of CIA agents. Meanwhile, Greenwald claims he never made such a threat. He said King and other politicians are targeting him for "the crime of doing journalism."