Nor am I impressed with the Obama regime's turning of a blind eye to the atrocities of the al-Qaida linked up rebel jihadis, how many red lines have they crossed….. repeatedly?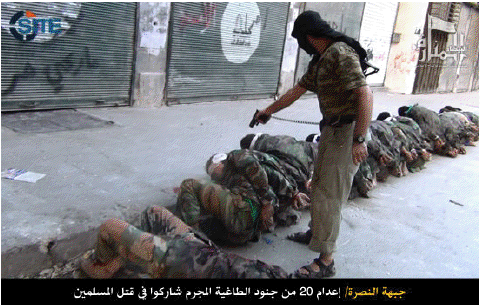 Russia Hits Back at U.S. Over Syria
MOSCOW—The Kremlin Friday dismissed as unconvincing evidence that U.S. officials provided of Syrian leader Bashar al-Assad's alleged use of chemical weapons and criticized Washington's decision to arm Syrian opposition fighters, but stopped short of threatening to deliver air-defense missiles to the Assad government in response.
A senior Kremlin official said Moscow is "not yet" discussing the delivery of the advanced air-defense system in the wake of the U.S. decision. Last month, Russian officials threatened to fulfill the 2010 contract for the S-300 missiles as a way to deter potential outside military intervention in the two-year-old Syrian civil war. Western powers and Israel have staunchly opposed the sale of the system.