It might explain why Dutch prison guards are so inept in their work, they're too old as well.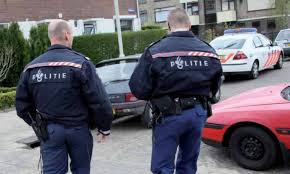 Many Policemen too old to Work on the Beat
The average age of Dutch policemen is increasing rapidly while physical demands on policemen increase. One third of the policemen is older than 50 years. The average age of the 51,000 who work on the beat is 41.7 years according to the annual report of the Dutch police. For physically heavy work, one often has to call in younger policemen. Gerrit van de Kamp, Chairman of the Police Union ACP said that this problem is known for years already. Agreements have been made about hiring new young policemen, but the minister has reduced this number due to budgetary concerns. In March, RTL news published that one out of five policemen fail their fitness tests.