There are plenty of them there to choose from.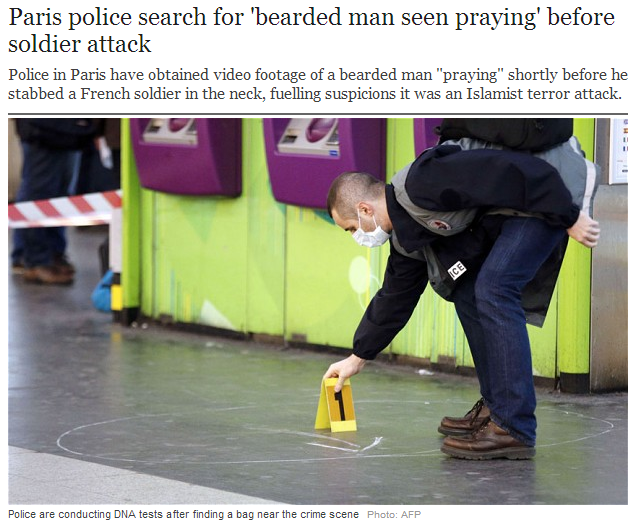 Anti-terrorism investigators now say they have "high quality images" of a "tall, athletic bearded man" aged about 30, possibly of North African origin, praying near the spot where he attacked the 23-year-old soldier from behind with a knife or a box-cutter on Saturday. He then fled into a crowded train station and is still at large.
"He was filmed praying near where the attack took place. After the attack he can be seen leaving the shopping centre of La Défense (business district)," a source close the investigation told Le Parisien.
The soldier, Cédric Cordiez, survived the midafternoon attack and was discharged from hospital this morning but is said to be "traumatised" by the stabbing. It was carried out three days after a British soldier was murdered on a busy London street by two men shouting Islamist slogans.
Manuel Valls, the French interior minister, said there are "elements that lead us to believe it (the French attack) could be an act of terrorism" and that police are now pursuing "serious leads".