Yet another brave voice shines the light on irrational hatred of Israel, this time an Italian journalist, Angelo Pezzana, courtesy of Dr.Manfred Gerstenfeld.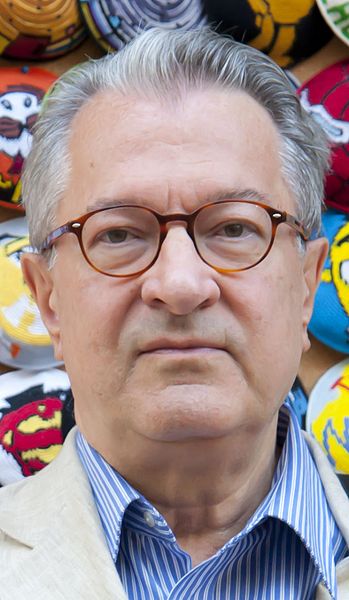 ANTI-ISRAELISM IN ITALIAN POLITICS
Manfred Gerstenfeld interviews Angelo Pezzana
Manfred Gerstenfeld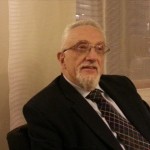 "In the February 2013 Italian parliamentary elections, a new and extremely anti-Israel party named Five Star, obtained 109 out of 630 seats in the Chamber of Deputies. It also has a significant presence in the Senate with 54 out of the 315 elected seats.
"The Five Star Party's leader is a former comedian, Beppe Grillo. He claims that Israel will cause the Third World War, that Iran is a peaceful country, and that what happened on 9-11 has been falsely reported. While its voters come from all segments of the Italian electorate, the Five Star Party generally assumes left-of-center positions."
Angelo Pezzana is an Italian journalist. In 2001, he founded the website www.informazionecorretta.com. It provides daily news in Italian about Israel, the Arab world and terrorism.
Pezzana continues: "One cannot compare the Five Star Party to the neo-fascists and neo-Nazis of the Hungarian Jobbik and the Greek Golden Dawn. It is more similar to the Pirate parties in various European countries, yet it is structured better. Its electoral success is due to its protests against the political system at a time when the Italian economy is going through a major crisis. In Friuli where regional elections took place in April, its number of votes was halved compared to the parliamentary elections two months earlier. The party however is still dangerous, as its empty slogans remain attractive to many, due to the current Italian crisis.
"Grillo and the party's other leader Gianroberto Casaleggio, control and communicate with their parliamentarians through the internet. This might be considered a political mutation of Orwell's 1984 Big Brother. Whoever doesn't follow their orders is expelled from the party. Grillo's public statements are intentionally vulgar and appeal to the lowest common denominator. Due to Italy's crisis, it is easy to attack large international financial institutions for instance. Several still carry the names of Jews, yet their founding families no longer control them. Grillo can thus indirectly accuse Jews of complicity in the crisis. Many in the public understand his intention.
"Italy's largest party in the Parliament is the center-left-wing Democratic Party (DP). Due to a bonus in seats for the largest party in the electoral system, it has 295 seats in the Chamber. Among its many segments, the formerly Communist one is the largest and controls the party's bureaucracy. Former Prime Minister and Foreign Minister Massimo D'Alema is one of its most influential figures. He has a long record of hostility toward Israel. Many DP members of parliament and Euro parliamentarians share his views, but are less explicit about them.
"A rising star among younger DP politicians is 38 year old Matteo Renzi, Mayor of Florence. He has the potential to become the party's leader in the not-too-distant future. Renzi's positions on Israel are far more positive than those of many other DP members.
"President Giorgio Napolitano has acquired a reputation which goes beyond the symbolic position he is expected to assume according to the Constitution. Despite being 88 years old, he accepted to be re-elected for a second term, as the DP and Silvio Berlusconi's Freedom Party could not agree on any other candidate. Though a former Communist, his position toward Israel is favorable. Napolitano has made frequent pro-Israel statements and has also defended Zionism.
"The Freedom Party has only 98 seats in the Chamber, though it hardly got less votes than the DP. The two parties, despite their major policy differences are forced to collaborate, as neither of them has a majority in the Senate and the Five Star Party is mainly obstructionist. The Freedom party has always been pro-Israel.
"There were four Jewish parliamentarians in the previous Chamber of Deputies. Three belonged to DP and the Center and never spoke out about Israel. Fiamma Nirenstein of the Freedom Party however, showed a uniquely intelligent and courageous commitment to Israel. She managed to mobilize parliamentarians from the Freedom Party as well as of other parties, for pro-Israel demonstrations. Nirenstein was also the skillful originator of a parliamentary inquiry into anti-Semitism, which is also up in English on the Internet. She however, has decided not to run again for Parliament.
"At the local level, left wing parties which did not cross the 3% voter threshold in parliamentary elections, often have strong positions. They also hold many mayoralties. One is anti-Israel Mayor of Naples, Luigi De Magistris. He welcomed a Gaza flotilla. He also gave honorary citizenship of Naples to Palestinian President Abu Mazen. His town is poorly managed, garbage piles up in the streets and he is unlikely to be re-elected.
"In the official Italian body politic, one rarely finds explicit anti-Semitism. One of anti-Semitism's main conduits is the internet, where the extreme right and extreme left promote propaganda similar to that found in the former Nazi newspaper, Der Stürmer. Anti-Israel hate-promotion with its most popular slogan, 'the Israelis do to the Palestinians what the Nazis did to the Jews,' has made Italian schools a hotbed of anti-Israel and anti-Semitic propaganda, and many of the teachers are complicit in this hate-mongering."