If you can't even name it, you can't properly fight it.
It's not that our governments can't protect us against Islamic terrorism. It's that they choose not to.

The enemy we fight is not unknown. His soldiers are no ciphers. Their names sit in intelligence databases. And when the names come up on their screens, the analysts nod and go, "Yes, him. Thought he might do something like that one day."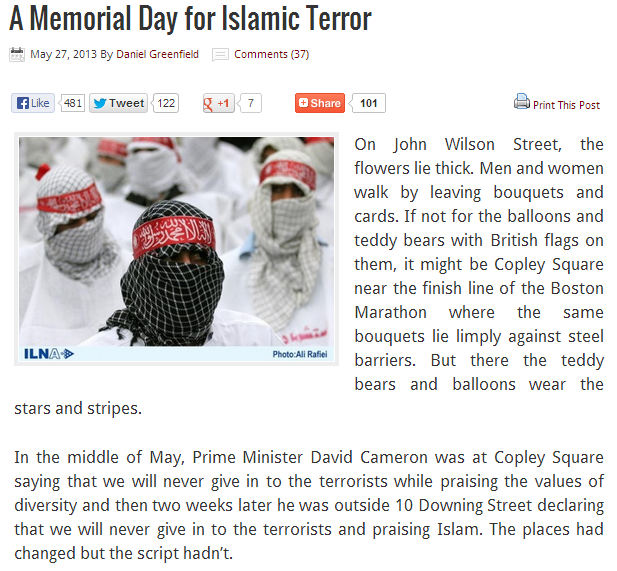 Listen long enough and you realize that every politician is working from the same script.
After Dzhokhar Tsarnaev, the second Boston bomber, was captured, Obama gave a little speech praising the "diversity that makes us strong" and asserting that "we refuse to be terrorized."  After the butchery of Jewish children by a Muslim terrorist in Toulouse, France last year, President Sarkozy talked up Muslim victimhood and said, "We mustn't give in to terror."
"I want the world to understand that our actions today were not aimed against Islam," President Clinton had said, as he announced strikes against Al Qaeda targets after the bombings of American embassies, "the faith of hundreds of millions of good, peace-loving people all around the world, including the United States."