This guys political shelf life is way past its due date.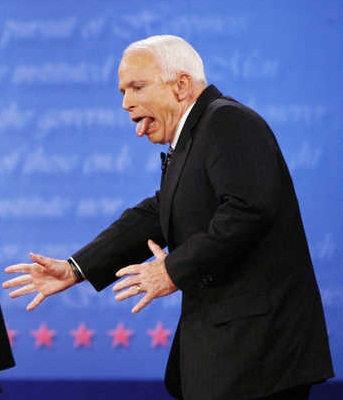 (Sarc/on) And John will ensure that the US intelligence community will divide the "good rebel" wheat from the jihadi chaff for us. (sarc/off).
NOTE: Syrian 'rebels' just before they mowed down their captured prisoners.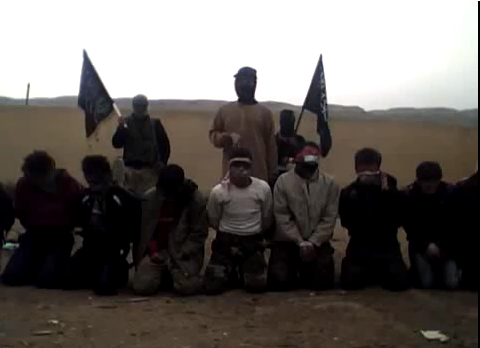 McCain meets with rebel leaders in Syria
By Cameron Joseph – 05/27/13 01:35 PM ET
Sen. John McCain (R) traveled to war-torn Syria on Monday to meet with rebel leaders, a spokesman for the Arizona senator confirmed to The Hill.
McCain's visit makes him the highest-ranking U.S. official to enter the country since its civil war began two years ago.
According to the Daily Beast, which first reported the visit, McCain met with Gen. Salem Idris, the leader of the Supreme Military Council of the Free Syrian Army, and spent a few hours in the country after entering through Turkey.
McCain, a leading critic of the Obama administration's policy towards Syria, has been calling for the U.S. to provide lethal aid to opposition forces seeking the ouster of Syrian President Bashar al-Assad.
The administration has resisted calls from lawmakers to arm the rebels over fears those weapons could fall into the hands of Islamist or anti-U.S. elements. Many Syrian rebel groups have been linked to al Qaeda and other terrorist groups.