Nasrallah desperately trying to get an Israeli response to bring all warring sides together?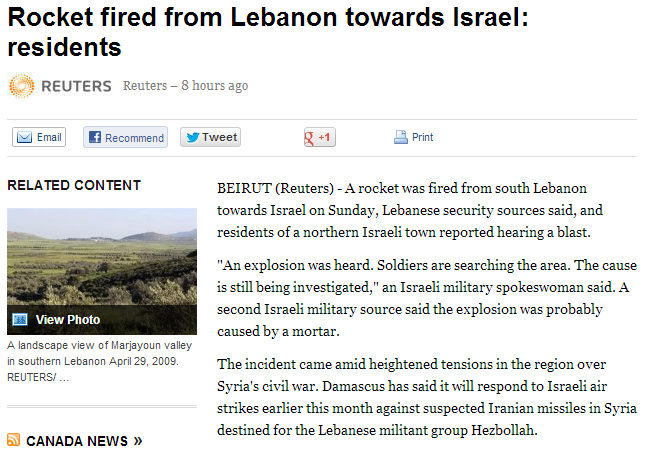 The rocket launch could be heard from the Lebanese town of Marjayoun, about 10 km (six miles) from the Israeli border, residents in the Lebanese town said.
Earlier on Sunday, two rockets were fired into a Shi'ite district of southern Beirut after Hezbollah leader Hassan Nasrallah pledged his Shi'ite Muslim guerrilla group would fight in Syria until victory for President Bashar al-Assad.