More to this than meets the eye.
But it does indeed show that the man is a pragmatist.
H/T Aeneas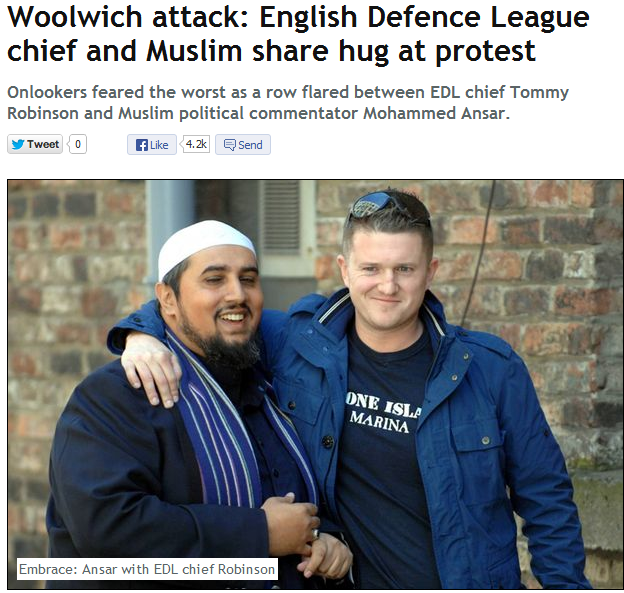 As thousands of English Defence League and anti-fascist protestors took to a city's streets yesteray, a remarkable scene unfolded away from the crowds in a back lane.
Onlookers feared the worst as a row flared between EDL chief Tommy Robinson and Muslim political commentator Mohammed Ansar.
But within moments the pair stunned watchers… by smiling and embracing each other.
"It's something I never thought I'd see," said a man who witnessed the bizarre scene in a side street just before the EDL and anti-fascist Newcastle Unites rallies started on Tyneside.
"These two having a debate in a back lane while thousands were demonstrating – and then cuddling and embracing."
And the truce seemed to spread as the demos in the wake of Woolwich went peacefully even though up to 2,000 people took part in the EDL event and nearly 400 in the Newcastle Unites rally.