The OIC has gone on long enough without really saying / or doing anything about their coreligionists brutal assault on Christians, no drive at the UN to condemn the violence. That should tell you all you need to know about their agenda.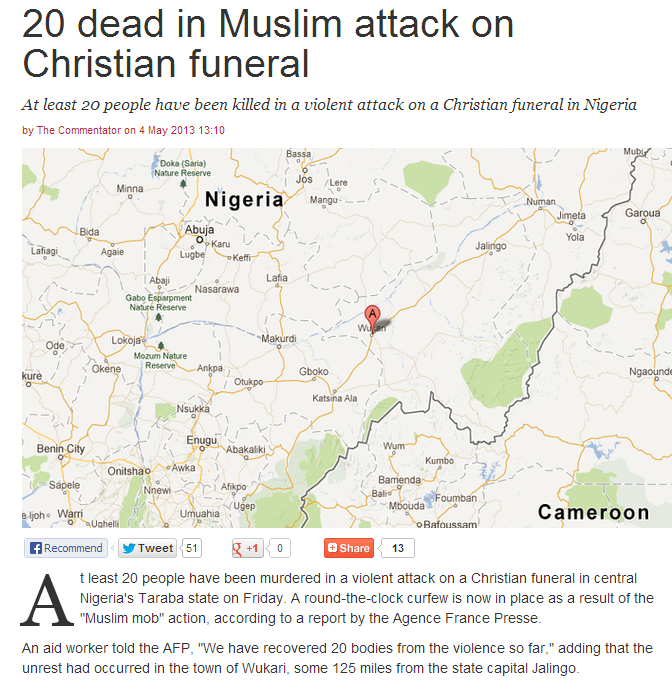 "We are still going round the town in search of more bodies," he said on condition of anonymity. AFP reports that the source was not authorised to speak to the media about death tolls.
A curfew has been imposed in the area, said officials, in an effort to contain the violence.