That's what I call keeping an eye peeled.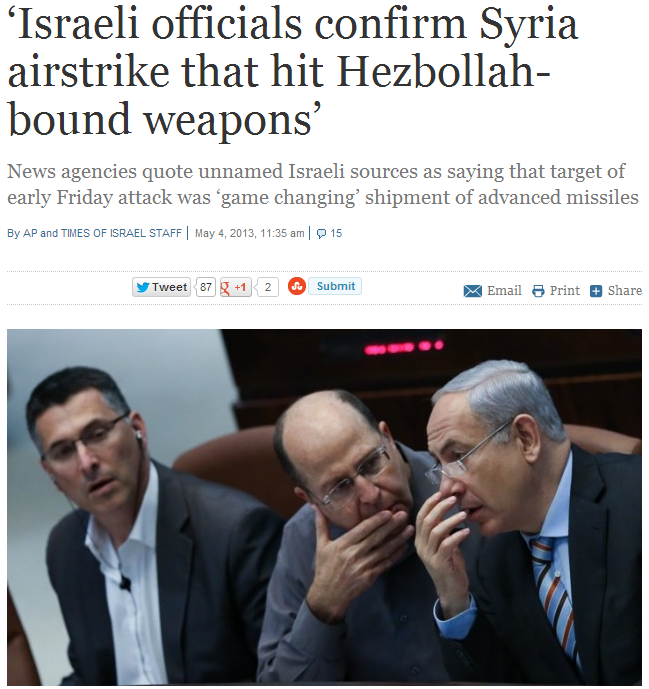 Israeli officials on Saturday reportedly confirmed the Israeli Air Force carried out a strike against Syria and say it targeted a shipment of advanced missiles.
The officials said the shipment was not of chemical arms, but of "game changing" weapons bound for the terror group Hezbollah. One official said the target was a shipment of advanced, long-range ground-to-ground missiles.