Screw Islam.
It's never Islam 101, it's those of us who reject their intolerance, their kaffir hatred, and their plans to eventually subjugate us, who are to blame. To demand freedom and liberty, is the new hatred.
NOTE: The imam claims 10 million Muslims reside in the US, while the actual number hovers just under 3 million. An Islamic leader lying to advance the cause of Islam, the shock of it all.
From Blazing Cat Fur: (h/t Vlad)
On Thu, May 2, 2013 at 10:28 PM, Syed Soharwardy wrote: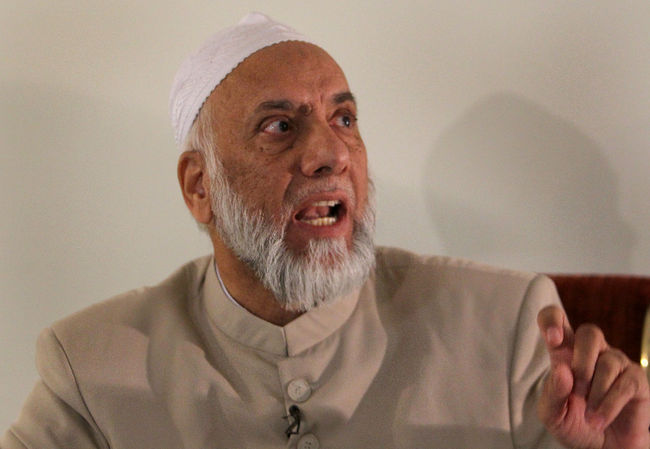 Provocateurs – The Influence of Fanatics and the Traps of Informants
In the Name of Allah the Most Beneficent the Most Merciful
Canada is our beloved homeland. More than 33 million people call Canada home including nearly 1 million Muslims. Similarly, nearly 10 million Muslims call the United States of America home.
The issue of homegrown terrorism is a major concern for all Canadians and Americans. The recent terrorist attacks during Boston Marathon, the arrest of two suspected terrorists in Canada and other arrests of suspected terrorists in the USA and Canada have serious impact on the Muslim community especially on youth and the children. The anti-Islam and anti-Muslim hate mongers are taking full advantage of this situation and creating Islamophobia in Canada and the USA.
The influence of radicalization and extremism on few Muslims through the direct contact with the extre mists or through the Internet is the biggest cause of concern for all Muslims. Organizations like Muslims Against Terrorism and the Islamic Supreme Council of Canada doing their best to counter such influences and educate youth and elders about the positive and the most peaceful nature of Islam. MAT and ISCC work at the grassroots level to eliminate extremism, terrorism and the Islamophobia. The lectures, seminars and the various other educational programs have been very effective in countering the radicalization of Muslim youth.