Shades of things to come vis-a-vis Iran
Someone has to safeguard the world from the danger of WMD's from falling into the hands of the heavily al-Qaida infilitrated anti-Assad jihadist groups.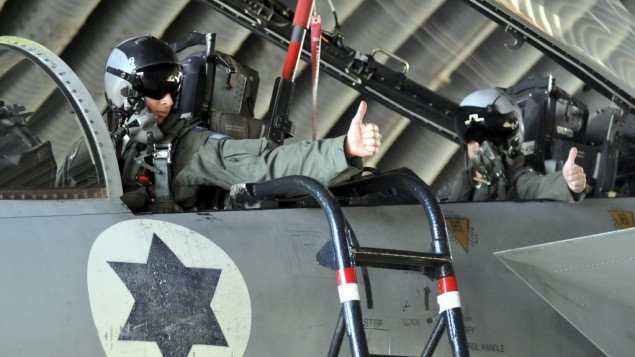 Report: US believes Israel carries out airstrike into Syria
By REUTERS, JPOST.COM STAFF
05/04/2013 03:46
CNN reports, citing two unnamed US officials, that Israel conducted airstrike into Syria on Thursday or Friday but Israeli planes did not enter Syrian airspace; CBS, NBC also report airstrike.
The United States believes Israel has conducted an airstrike into Syria, CNN reported on Friday, citing two unnamed US officials.
CNN quoted the officials as saying Israel most likely conducted the strike "in the Thursday-Friday time frame" and that Israel's warplanes did not enter Syrian airspace.
It said the officials did not believe Israel had targeted a chemical weapons facility. US and Western intelligence bodies were reviewing classified information surrounding the incident, according to the CNN report.
There was no immediate confirmation. A White House spokeswoman referred questions on the CNN report to the Israeli government.
The NBC news network cited US officials who said Israel launched airstrikes against Syria on Friday and that Israel's primary target was a shipment of weapons headed for Hezbollah in Lebanon.
According to the NBC report, a senior US official said the airstrikes were thought to be related to "delivery systems for chemical weapons."
A third American news network, CBS News, cited US sources as saying Israel targeted a warehouse.
In Jerusalem, an Israeli defense official declined comment, and a military spokeswoman said, "We do not comment on reports of this kind."