What does it take to even piss off a Buddhist?
Given the fact that Afghanistan was once a Buddhist country, now an Islamic hell hole, do you think that the Buddhists have a justified suspicion about Islamic intentions?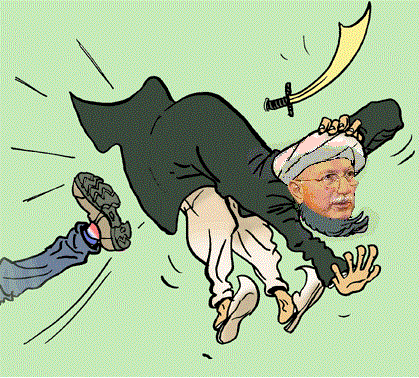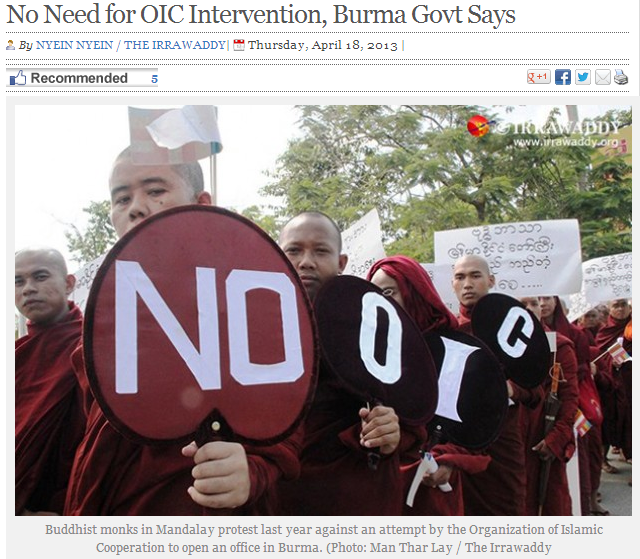 Burma's government has rejected calls for an international inquiry into recent waves of anti-Muslim violence, following media reports that the world's top Islamic body would request to send a delegation to the country to discuss the unrest.
"In my opinion, recent conflicts inside the country are [Burma's] internal affairs," government spokesman Ye Htut told The Irrawaddy on Thursday, adding that the government had not yet received a formal request for access from the Organization of Islamic Cooperation (OIC).
Ye Htut, who is also Burma's deputy minister of information, said the government had taken good care to handle religious tension and violence against Muslims in the Buddhist-majority nation.
"So I believe there is no reason for an international organization to intervene," he said.
The OIC has urged Burmese authorities to allow a ministerial delegation from the Islamic body to visit Burma and discuss ongoing religious tensions that have pitted Buddhists against Muslims there, AFP reported on Monday.
OIC chief Ekmeleddin Ihsanoglu told the news agency that violence against minority Rohingya Muslims last year in western Burma and rioting-related deaths of dozens of Muslims last month in central Burma was "unacceptable."