What's so mentally difficult in banning a Neo-Nazi Islamic group?
Of course Hezbollah's military and political branches are intertwined. If Europe is serious about clamping down on fascism, regardless or what kind rears its head, they would decisively act against these barbarians.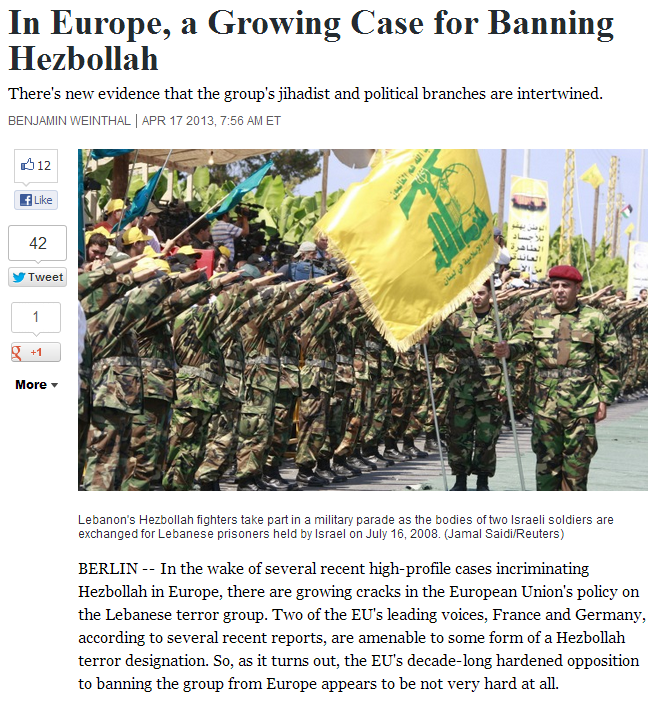 It started in late March, when the London-based Arabic daily Al Hayat reported that France is prepared to designate Hezbollah's "military wing," which is also the policy of the U.K. At around the same time, Germany's interior minister Hans-Peter Friedrich also said he would consider banning the group's military wing or its entire structure after consideration of the evidence against Hezbollah. But others in Germany are willing to go further. German Chancellor Angela Merkel's foreign policy spokesman in the Bundestag, Philipp Missfelder, calls for a full-blown ban of Hezbollah.