I'm reminded of an article by associate professor of anthropology at Boston University, Peter Wood, on the evolution of the gay marriage debate within the US. There was a portion of the text that caught my eye:
"….and a large cohort of young men who find it much more difficult to find wives of their own. Young men competing for an artificially limited number of young women tend to be extra aggressive. Hence it is no surprise that polygynous societies are often violence-prone."
H/T: Fjordman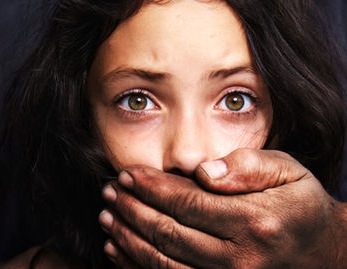 Cinema: Florence, documentary on sex abuse in Palestine Arab-Israeli director makes steps in bringing issue out in open
09 APRIL, 12:50
(ANSAmed) – FLORENCE, April 8 – A documentary by an Arab-Israeli writer turned director has succeeded in bringing the galling and unspoken issue of sexual abuse against women in Arab countries to light. Directed by Abeer Zeibak Haddad, 'Duma' tells the stories of four Palestinian women who have broken their silence about their experiences of sexual violence.
Shown at the "Middle East Now" film festival in Florence, which wrapped Monday night, the film, shot in 2009, sparked debate in schools and universities across the Territories and Israel where it has so far been screened. Haddad explained the origins of the film to ANSAmed in 2006:
"I put on a puppet show, 'Chocolate', in which I told the story of a young girl who had been raped", she said. The show was put on at the Haifa Children's Theater Festival where it picked up four prizes, but shortly after, explained Haddad, was boycotted. "From that moment on noone wanted to stage it – the issue was too outrageous and for the sake of social peace it was easier to ignore it".
It was then that the Nazareth born playwright decided to turn 'Chocolate' into a film. "When I first started talking about it a lot of people gave up on me. They said I would never find women willing to talk about their experiences on camera". But in 2009 she started filming the documentary, crossing from north to south of the Palestinian Territories. Part of the funding for the project came from Israeli TV, part from 'the Greenhouse Project', a film institute in Tel Aviv which trains young documentary filmmakers from the Mediterranean and Middle East.
Of the four stories that appear in the documentary, three are still shrouded in secrecy. "No one to date from their families knows that they've decided to come out in the open about the shadow hanging over them," says Haddad.