The ante has now been upped.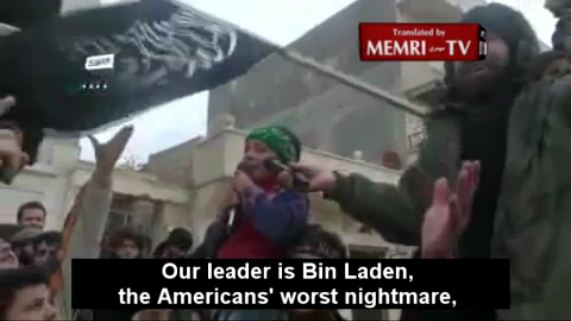 IRAQI AL-QAIDA AND SYRIA MILITANTS ANNOUNCE MERGER
BY BASSEM MROUE AND MAAMOUN YOUSSEF
ASSOCIATED PRESS
BEIRUT (AP) — Al-Qaida's branch in Iraq said it has merged with Syria's extremist Jabhat al-Nusra, a move that shows the rising confidence of radicals within the Syrian rebel movement and is likely to trigger renewed fears among its international backers.
A website linked to Jabhat Al-Nusra confirmed on Tuesday the merger with the Islamic State of Iraq, whose leader Abu Bakr al-Baghdadi first made the announcement in a 21-minute audio posted on militant websites late Monday.
Jabhat Al-Nusra has taken an ever-bigger role in Syria's conflict over the last year, fighting in key battles and staging several large suicide bombings. The U.S. has designated it a terrorist organization.