The way the media and political/cultural elite treated the terrorists Breivik and Merah, is but a microcosm of how they treat anything they oppose or deem as pet causes. Nothing is based on truth, fact, but upon political expediency, or in other words, invoking the ends justifies the means philosophy.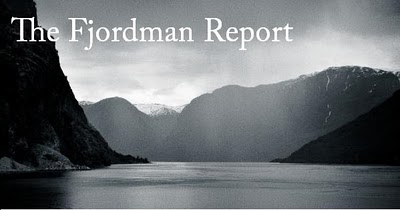 From the Gates of Vienna:
Fjordman's latest essay concerns the contrast between media coverage of the massacre in Norway by Anders Behring Breivik, and the kid-glove treatment granted the Toulouse murderer Mohammed Merah.

This text will form a part of Fjordman's upcoming book about the Breivik case, "Witness to Madness", which should be in circulation in the second half of 2013.
Two Terrorists and a Double Standard
by Fjordman
The mass murder committed by Anders Behring Breivik during his twin attacks in Norway in 2011 understandably attracted a lot of media attention. ABB claimed to represent a much larger organization called the Knights Templar, which triggered a massive hunt for potential accomplices at home and abroad. Not a single trace has been found of this organization, which is most likely a figment of Breivik's vivid imagination.
While it is understandable that such a claim had to be checked, in hindsight it comes off as highly questionable that the mass media in multiple countries launched a veritable witch-hunt on named individuals based on nothing other than the word of an obviously deranged mass murderer who clearly enjoyed being at the center of attention. It is instructive in this regard to compare the Breivik case to the rather different behavior displayed by the mass media when dealing with another terrorist in Western Europe some months later, Mohammed Merah.
In March 2012, in the Toulouse region of France a young Muslim man named Mohammed Merah committed a series of three gun attacks targeting French soldiers and Jewish civilians, some of them children. He murdered seven people, including three Jewish children, and was eventually killed resisting arrest after a 36-hour police siege.
In January 2013, French police arrested two men in connection with the attacks carried out by Mohamed Merah. Police officials say they doubt whether the killer acted alone. His brother Abdelkader has been charged as an accomplice and remains in custody.
In February 2013, the Jewish community in Toulouse suffered an unpleasant flashback to the previous year's killings. "Fear is everywhere," said Arie Bensemhoun, the chairman of Toulouse's Jewish community. "With every passing day we become more convinced of this: that Mohamed Merah, there was not just one of him."
The case keeps expanding. In late March 2013, more than a year after Mohammed Merah's death on 22 March 2012 following a standoff with French police, a French soldier was arrested in connection with the shootings. Merah told negotiators during the siege that he was a member of al-Qaida. He expressed no regrets other than "not having claimed more victims" and said he was motivated by the fate of the Palestinians, the French military presence in Afghanistan and France's ban on the full veil.
In other words, Mohammed Merah openly cited a perfectly straightforward Islamic justification for his terrorism. Yet in many news reports, Merah is still simply referred to as a "gunman" of no specific beliefs, whereas Breivik is nearly always labeled a "right-wing extremist terrorist" espousing "Islamophobic" views.