Fair well to a rare European politician who champions individual liberty and capitalism. 
The Leftist paper partly owned by the anti-semite columnist Jakob Augstein, Der Spiegel, runs a hit piece on the outgoing president of the Czech Republic, Vlaclav Klaus. Anyone who actually tries to listen to the voice of the people, will automatically earn the media's hatred and vitriol for bucking the EU's statist agenda.
NOTE: Screw the Der Spiegel, if they hate you for your free market and conservative ideals, then you have been doing something worthwhile for both your society and humanity at large. What a hack news organization. Think about it, being against the nonsense of global warming is "controversial". What an upside down world we live in.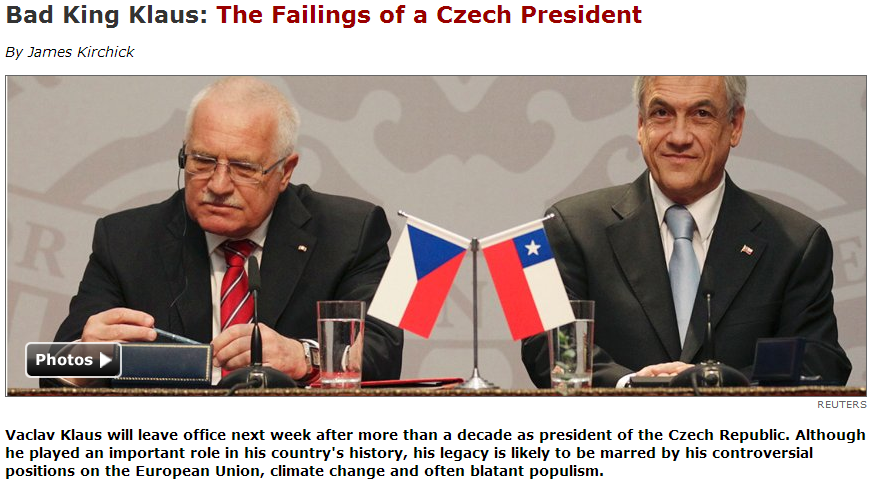 More here at anti-Semite owned paper of Der Spiegel (Warning, vomit inducing text)