Islam is blasphemy against humanity.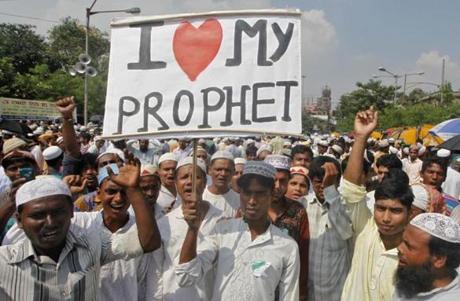 Remember folks, anywhere in the Islamic world where blasphemy laws are enforced, the non-Muslim minorities are greatly under attack. The two go hand in hand.
H/T: TMH
Pakistan: where it's a blasphemy to be against the blasphemy laws
If the case against Shehrbano "Sherry" Rehman, Pakistan's ambassador to the U.S., is indeed going to proceed, this will create a perfectly closed logical loop, a Catch-22 situation that is exactly what any Muslim (or other) religious fundie could only dream about.
And what is the alleged crime of Ms Rehman? Here it goes:
Police in the Punjabi city of Multan filed a blasphemy case against Rehman following a complaint by a local businessman named Muhammad Faheem Akhtar Gill.

BBC Urdu reported that Gill claimed Rehman committed blasphemy during a television appearance in November 2010 in which she was discussing the need to reform and ease Pakistan's harsh blasphemy laws.
According to the article, Pakistan is the country with the strictest (read "most inhuman") blasphemy laws in the Muslim world.