Outrageous.
Regular readers of this blog know full well what I think of a state welfare system. That said, the people who placed their faith and hard won earnings in the system, shouldn't be forced by the state to do without, because they favor another pet project. This is a highly immoral situation and directly related to the failed immigration policies that most of the numskulls in the Swedish parliament are responsible for and still champion.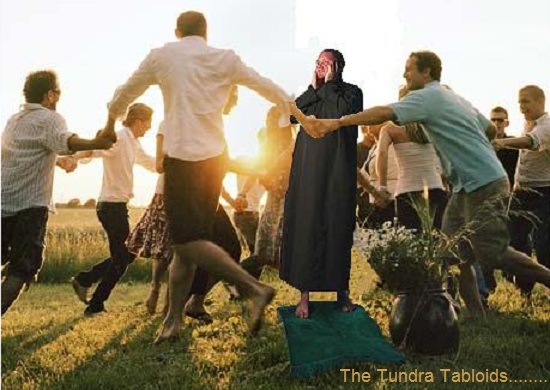 SWEDEN: 6.7% (PRIMARY MUSLIM) POP WELFARE BURDEN SO HIGH LOCAL COUNCIL HAS TO CUT MEALS IN ELDERLY CARE
February 17, 2013 · by admin · in Muslims WorldWide
[h/t to Sven for sending the article and providing translation from Friatider.se]
The end of bread, butter and milk for the elderly in Härjedalen
Härjedalen is reducing all accessory food deliveries in their home care. From now on there will be no more bread, butter or dessert to the elderly. But they must still pay the same fee for food, reports Swedish Radio.
The municipality has recently had a sharp priority to receive the ever increasing flow of immigrants.
In Sveg an existing accommodation for young immigrant, which since its inception has beencharacterized by fights and turmoil, has been supplemented with additional accommodation at a cost of 5.5 million Swedish Kroner. The accommodation served the men around the clock by a staff that is as large as the number of immigrants.
The municipality has also seen a large increase in the number of refugees, especially from Syria. In Hede it was recently decided to provide free houses to all Syrians granted residence permits.
According to the municipality, immigrants prove to be a predictive pension savior.
More here. Via TROP