One of the big reasons for the Republicans' epic fail in elections.
The RINO lead GOP either begrudgingly helped Tea Party conservatives, or failed to fund them altogether. The turned their back on Richard Mourdock and failed to help Todd Akin,  while the Dems help every single candidate they turn out, regardless of what they say or do.
-400 million and nothing to show for.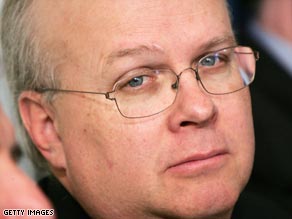 Karl Rove and his investors were the biggest losers on Election Day.
The Republican strategist who created the model for the outside money groups that raised and spent more than $1 billion on the Nov. 6 elections saw almost no return for their money.
Rove, through his two political groups, American Crossroads and Crossroads Grassroots Policy Strategies, backed unsuccessful Republican presidential contender Mitt Romney with $127 million on more than 82,000 television spots, according to Kantar Media's CMAG, an ad tracker based in New York. Ten of the 12 Senate candidates and four of the nine House candidates they supported also lost their races.
The results have angered some Republicans who blame Rove for "sidelining conservatives" and diverting money from them.
"Right now there is stunned disbelief that Republicans fared so poorly after all the money they invested," said Brent Bozell, president of For America, an Alexandria-based nonprofit that advocates for Christian values in politics. "If I had 1/100th of Karl Rove's money, I would have been more productive than he was."
Related links:
Donald Trump posted a message on Twitter saying: "Congrats to @KarlRove on blowing $400 million this cycle. Every race @CrossroadsGPS ran ads in, the Republicans lost. What a waste of money."
Jonathan Collegio, a Crossroads spokesman, declined to comment for this article. Rove couldn't be reached.