So can we expect the same sentence for a Muslim in Serbia burning an American flag?
NOTE: I'm just highlighting the gross hypocrisy here, no one should be jailed for anything even remotely related to burning something deemed "sacred".
H/T: Fjordman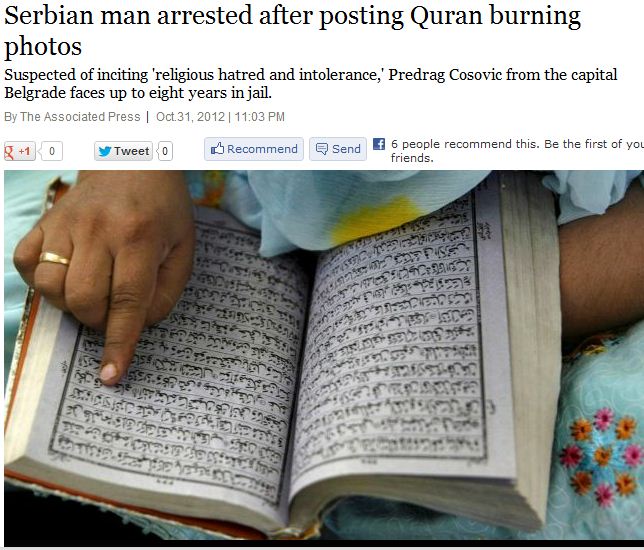 A Serbian man has been detained after pictures posted on Facebook appeared to show him setting the Muslim holy book on fire using a lighter.
 Prosecutor for cybercrime Branko Stamenkovic said Wednesday that the man is suspected of inciting "religious hatred and intolerance." He faces up to eight years in prison.
Stamenkovic identified the suspect as Predrag Cosovic from the capital of Belgrade. He says police detained Cosovic on Tuesday, a day after he allegedly posted the photos of the Quran burning.
Serbia's state television says Cosovic has declared himself a fan of the Red Star Belgrade soccer club.