It was a good night for The Finns Party. The issue of mass immigration will be the highlight of many local city council meetings during the next few years, as citizens weigh in at the local level.
A lot of people last night voted to shake the local municipalities up. Mass immigration policies are top priority here. The Finns party ended up being the 4th largest, and came at the expense of the all the other bigger parties. A major wake up. The center party also made some gains…at the The Finns expense, wooing former party members back, but not as much as they had originally hoped for.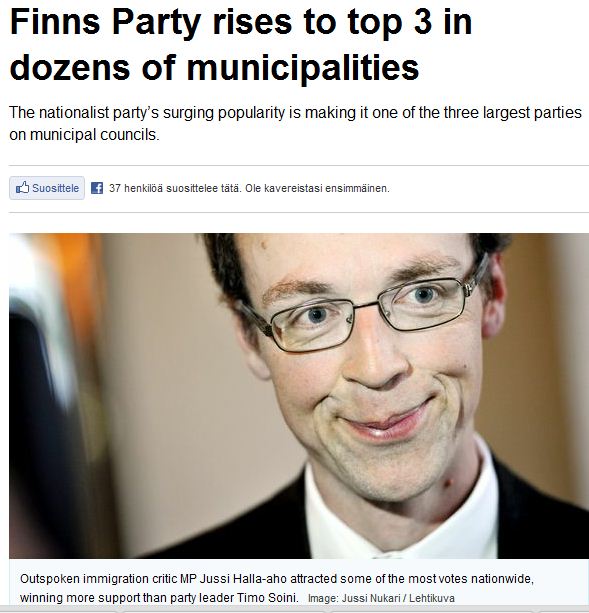 The (TT editorial decision: anti-immigrant party) mass-immigration critical party won big in Espoo, Vantaa, Hyvinkää, Hämeenlinna, Kouvola, Lahti, Lohja, Pori, Rovaniemi, Tampere and Valkeakoski.
"There's been a power shift in the 'big three' (National Coalition, SDP and Centre Party)," said Yle political news chief Pekka Ervasti.
Overall, the election result is shaking up the playing field in half of municipalities.