Not only is the West smacking them down, they're more than willing to do it themselves. Go at it, and with gusto!
VIA: TROP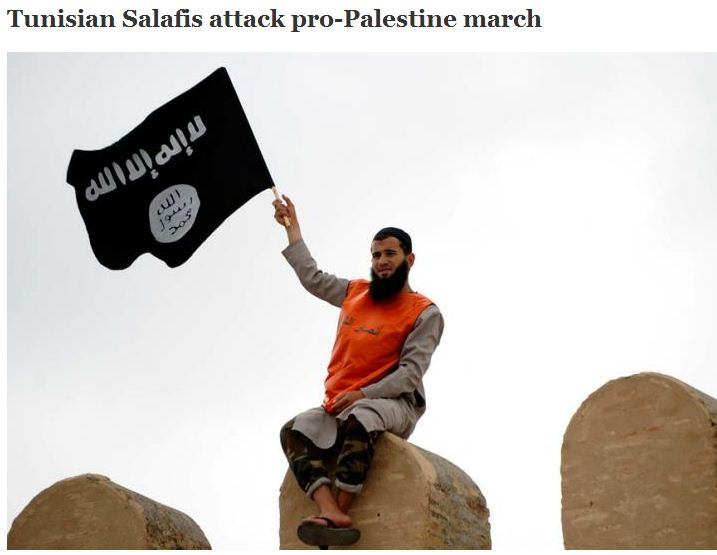 Hardline Salafis attacked a peaceful pro-Palestine protest on Friday evening in the Tunisian city of Gabes.
Hundreds of people were marching in support of the Palestinian demand for statehood on the occasion of International Quds Day but were attacked, witnesses said.
In a telephone interview with UPI a protester said that about 30 people affiliated with the hardline Salafi movement "attacked participants in the march with sticks and batons on the pretext that they are Shia, and not allowed to display their beliefs in the town of Abu Lubaba Ansari."
The witness, who requested anonymity, said that clashed between Salafis and the participants in the rally continued for more than an hour in the absence of security forces – resulting in a number of injuries.