Immoral leftist morons.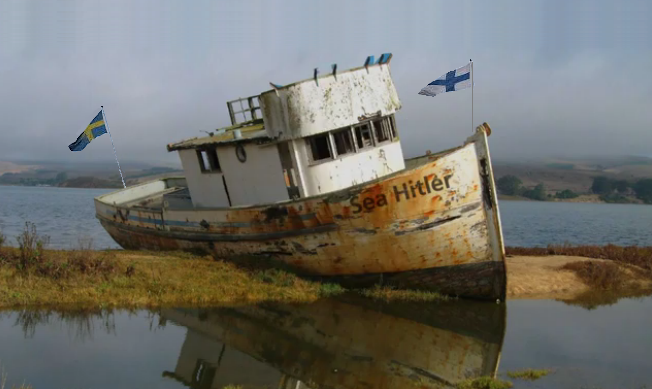 TT alternative headline:
'Peaceful' Swedish flotilla Hamas loving Swedish radicals sets sail to Gaza Strip
JPOST's:
'Peaceful' Swedish flotilla sets sail to Gaza Strip
By JTA, JPOST.COM STAFF
10/07/2012 13:25
The Estelle leaves from Italy carrying human rights activists, humanitarian aid in an attempt to break Israel's Gaza blockade.
A Swedish ship carrying human rights activists left from Italy to attempt to break Israel's naval blockade of Gaza on Saturday.
"Leaving Italy on the ship, Estelle, will be 15 to 17 people. It sends a message of nonviolence," said Mattias Gardell, a spokesperson for the group.
The Estelle, carrying 17 activists from countries including Canada, Norway, Sweden, Israel and the United States, left from the port at Naples, Italy on Saturday. The vessel, which measures 173 feet long, reportedly is carrying humanitarian goods.
It will take about two weeks to reach Gaza's territorial waters, according to AFP.
The Navy is preparing to intercept the latest Gaza-bound ship seeking to break the security naval blockade around the Strip.
An IDF source confirmed that the Navy has carried out general preparations for future ships filled with activists. Israel will not allow the vessel to reach Gaza, a Foreign Ministry spokeswoman said Tuesday after the organizers of the "flotilla" issued a communiqué saying they received clearance in La Spezia, Italy, to set sail and will reach Gaza in some two weeks time.
"This is the same old, same old," Ilana Stein said of the Estelle, which counts among its 16 passengers the radical Swedish anti-Israeli activist Dror Feiler.