You can't fool us.
 Take notice that the headline used by the paper states he was a FRENCHMAN, but nothing else. Seeing that he is 18 years of age, they surprisingly shunned the "youth" moniker, which has become synonymous with Muslims teenagers / young adults involved in violent crime.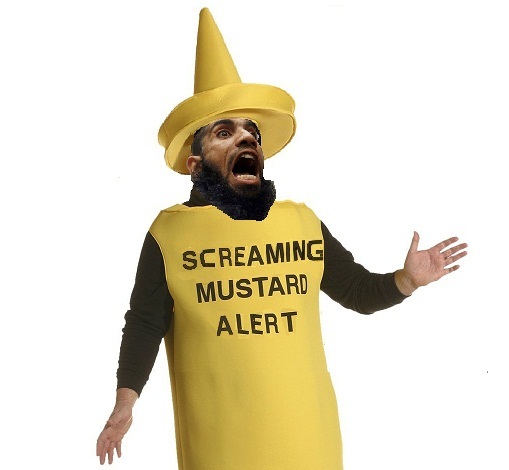 French man held over Mohammad cartoon revenge plan
PARIS/MARSEILLE, France (Reuters) – Police detained a young man in southern France on Thursday on suspicion that he was planning a revenge attack on the staff of a satirical magazine which published cartoons mocking the Prophet Mohammad.
Anti-terrorism magistrates near the Mediterranean port city of Toulon questioned the 18-year-old after he threatened in a message on Facebook to cut the throats of anyone he could find at the offices of Charlie Hebdo, a judicial source said.
The magazine's publication of cartoons ridiculing Mohammad added to the anger of Muslims already outraged over an anti-Islam film produced in the United States and posted on the Internet.