Unbelievable.
The Helsinki Jewish Community responds in Dan Kantor's letter in the community's own newspaper. (in Finnish). Boycott Prisma.
My translation:
Jewish Domination (paper back)
David Duke's book, with more than a million copies sold and translated into more than ten languages is finally in Finnish. This book challenges the reader. It contains an amazing documentary evidence which calls some of the most cherished beliefs into question.

If you can set aside any preconceptions, which you may possibly have on this particular topic, you may be able to weigh the ideas and evidence this book presents with more balance. If you really try to keep an open mind, you may be surprised by the read.
Original found here.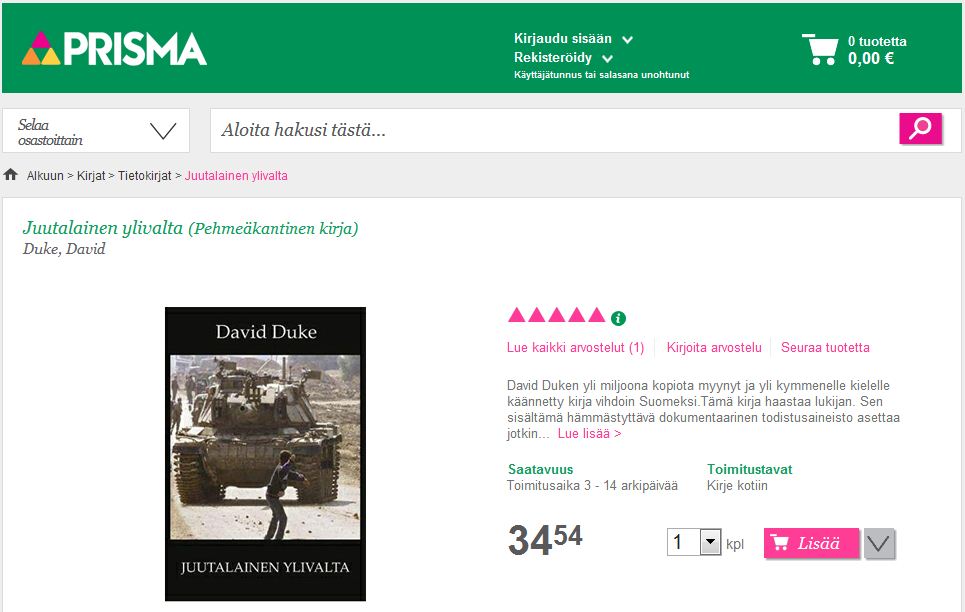 Contact details below the fold=>
Click here and  enter you comment under:
Viesti
Etunimi = First name
Sukunimi = Surname
Check box if:
Haluan että minua vastataan =  I want a response
Telephone number: +358 10 76 58400