You have got to hand it them, they do know how to raise the level of consciousness about misogynist Islam.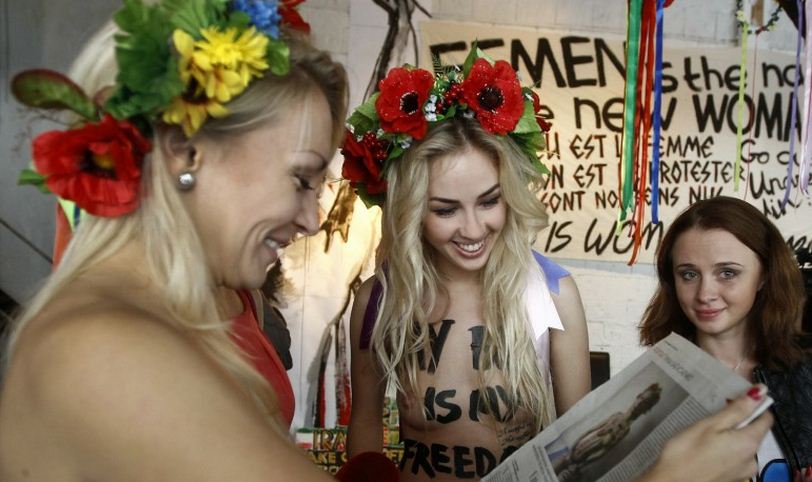 Femen March Topless in Muslim Area of Paris to Celebrate Boot Camp Opening
By Gianluca Mezzofiore | Sep 19, 2012 05:03 PM EDT
Members of the Femen radical feminist group have paraded topless through Paris to celebrate the opening of their new training centre, aimed at teaching feminists how to evade security forces.
The Ukrainian women's group marched half-naked through a predominantly Muslim neighbourhood in Paris' 18tharrondissement with messages written on their chests including "Muslim, let's get naked" and "Our God is a woman".
Among the activists was Inna Schevchenko, who fled to France over the summer after taking a chainsaw to a large wooden crucifix in Kiev to demonstrate her support for Russia's Pussy riot punk collective.
She said the activists wanted to "go to war against patriarchy and dictatorship".
"We're opening the first international training centre for feminists who want to transform themselves into soldiers," Shevchenko added.
Twenty Femen members marched in high-heeled boots, skin-tight jeans and flower crowns, chanting "liberty" and "nudity".
A more bare breasted pic is below the fold.