Remember the the U.S. government is always targeting you for something.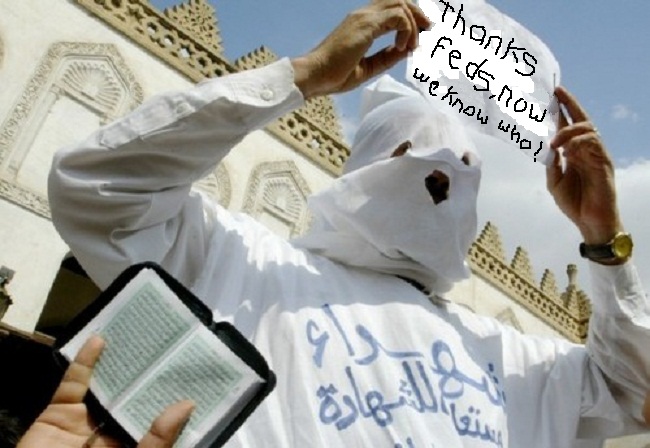 Feds ID California man's role in anti-Islam film
WASHINGTON (AP) — Federal authorities have identified a southern California man once convicted of financial crimes as the key figure behind the anti-Muslim film that ignited mob violence against U.S. embassies across the Mideast, a U.S. law enforcement official said Thursday.
Attorney General Eric Holder said that Justice Department officials had opened a criminal investigation into the deaths of the U.S. ambassador to Libya and three other diplomats killed during an attack on the American mission in Benghazi. It was not immediately clear whether authorities were focusing on the California filmmaker as part of that probe.
Via Zip