Because nothing says "Palestinian" more, than a mob screaming about some offense committed by someone, somewhere.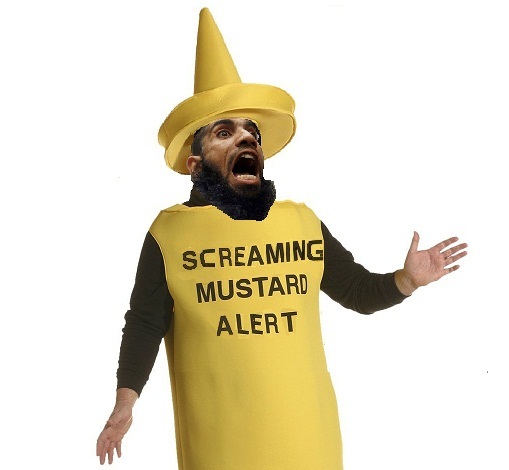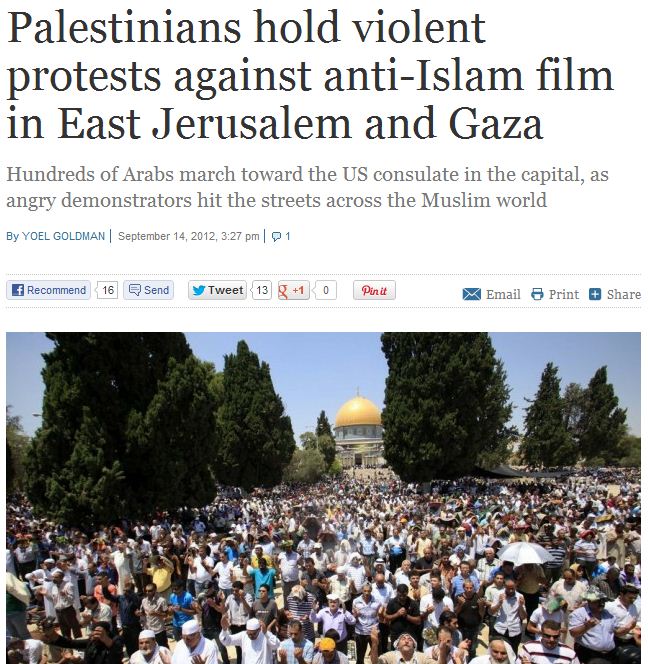 Thousands of Palestinians in the Gaza Strip and hundreds of Arabs in East Jerusalem took to the streets on Friday to protest an anti-Islam film produced in the US by a Coptic Christian with a criminal past.
In Gaza, Islamic Jihad and other extremist factions urged residents to demonstrate. While in Jerusalem, protesters leaving prayers at the Al Aqsa Mosque marched from the Temple Mount to the Old City's Damascus Gate and threw stones at police. Several hundred Arabs then attempted to march toward the nearby US consulate and were repelled by stun grenades, according to Israel Radio.
A number of Israeli police officers were lightly injured, based on initial reports.