Now we didn't expect that one, now did we?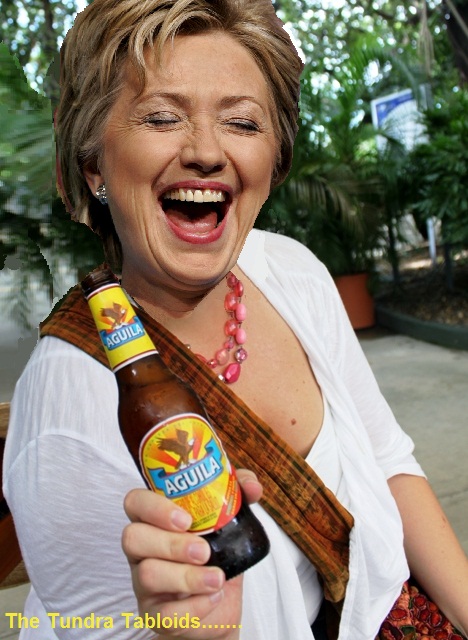 "How could this happen?"
Clinton, as Secretary of State, should know the answer to that question. That she didn't anticipate even the remote possibility of the murder of our ambassador to Libya by her erstwhile friends led to his death. The Secretary of State is responsible for ensuring the security of our embassies and consulates and staff, as the State Department website plainly acknowledges: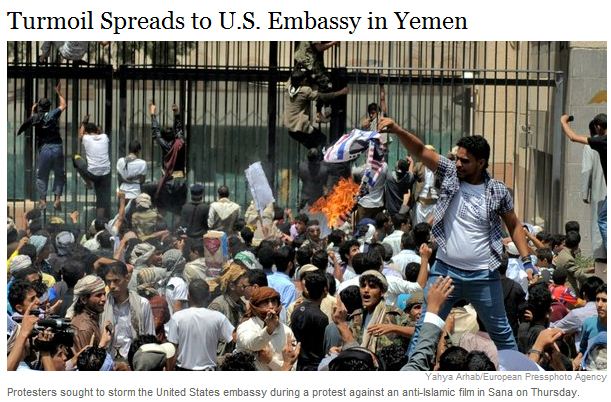 SANA, Yemen — Turmoil in the Arab world linked to a contentious video denigrating the Prophet Muhammad spread on Thursday to Yemen, where hundreds of protesters stormed the United States Embassy, two days after assailants killed the American ambassador in Libya and crowds tried to overrun the embassy compound in Cairo.
News reports also spoke of a separate protest in Tehran, where around 500 Iranians chanting "Death to America" tried to converge on the Swiss Embassy, which handles United States interests in the absence of formal diplomatic relations with Washington. Hundreds of police officers held the crowds back from the diplomatic compound, which Swiss officials had evacuated as a precaution, Agence France-Presse said.
For a third straight day, protesters scuffled with police in Cairo, news reports said, while in Iraq, a militant Shiite group, Asaib Ahl al-Haq, once known for its violent attacks on Americans and other Westerners, said the video "will put all American interests in danger."