Eh, lets see how this plays out.
Those of you who follow these pages regularly are well aware that the OIC's "secretary-general" Ekmeleddin Ihsanoglu, officially denied the existence of Muslim/Islamic anti-Semitism in Helsinki in 2008 while speaking at the Finnish UPI sponsored seminar on Islam in Europe.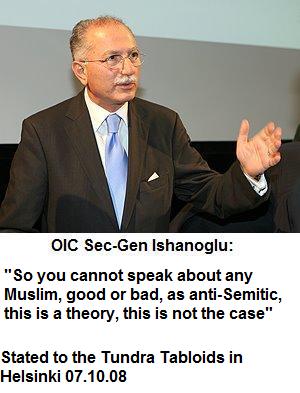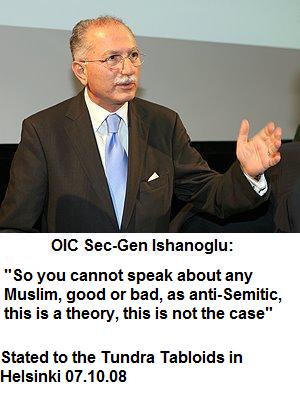 It's going to be mighty interesting to see how much support the Rabbi gains from the Muslim community for battling anti-Semitism, when in fact, most of ther anti-Semitism happening in Europe today is coming from their community and their Leftist supporters.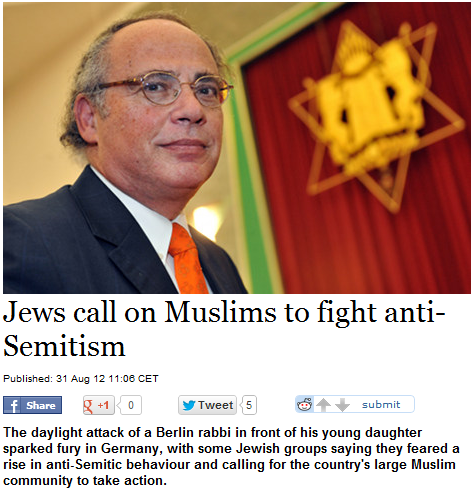 "I would be pleased if (Muslim) associations would finally deal decisively with anti-Semitism in their own ranks," President of the Central Council of Jews in Germany Dieter Graumann told the Berliner Zeitung daily, after police said Arab youths were suspected of the crime.
The head of the Central Council of Muslims, Aiman Mazyek, expressed his "deep disgust" on behalf of the community after the 53-year-old rabbi was punched repeatedly in the face in front of his six-year-old daughter.
"Words and sympathy are nice and meant honestly, but deeds would also count," said Graumann.