In other words, peace with neighboring country Israel is not an option.
And this is the type of mindset that surrounds the Jewish state.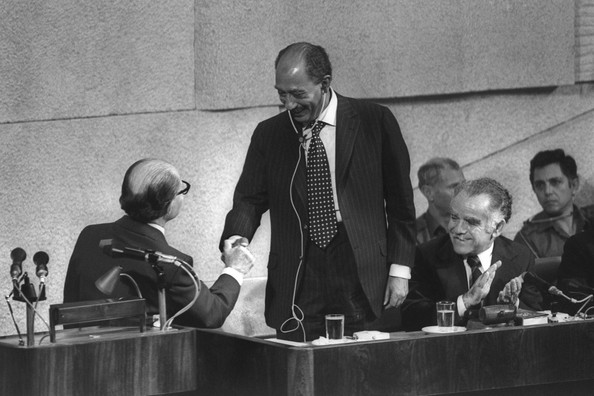 Egyptian MB Media Advisor Ahmad Sabi': Camp David Accords Brought Cancer, Hepatitis, and Kidney Infections to Egypt
MEMRI: Following are excerpts from an address by Ahmad Sabi', media advisor for the Freedom and Justice Party in Egypt, which aired on Al-Alam TV on August 22, 2012.
Ahmad Sabi': [I support] amending the [Camp David] agreement, which is a mark of shame upon the Egyptian people. This agreement has been a heavy burden upon the Egyptian people, undermining Egypt's sovereignty. It has even undermined projects for the development of the Sinai. Therefore, it is an unjust and unfair agreement, which has isolated Egypt from its Arab and Islamic environs, and from the pan-Arab effort to liberate the land of Palestine and to support Palestinian resistance.
[…]
In addition, carcinogenic pesticides were imported from the Zionist entity, and Egyptian agriculture was made available to the Zionist entity. This led to the destruction of various sectors in Egypt. Egypt now suffers from endemic diseases, such as various types of cancer, hepatitis, and kidney infections. All these and other diseases are the result of the carcinogenic pesticides, which were brought here along with that agreement.
Indeed, this is an unjust agreement, which requires the reexamination of everything to do with Egypt's sovereignty over its land.