The description of the disabled woman at her wedding captures the essence of those forced into madrassas to learn the koran.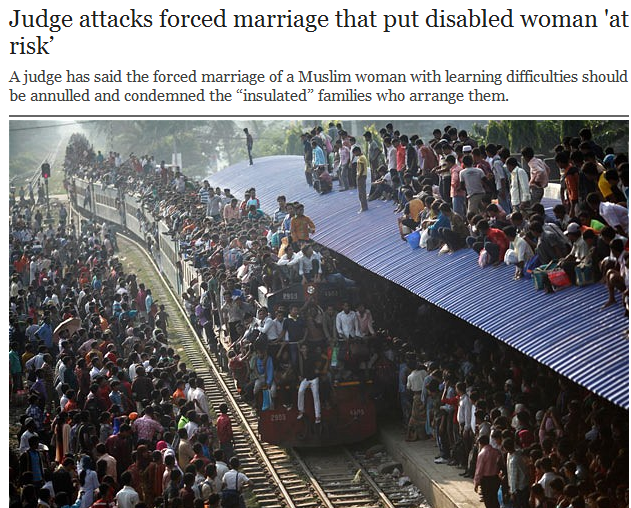 Mrs Justice Parker also criticised doctors and social workers for failing to raise the alarm when the woman was sent to Bangladesh to be married to a cousin, which allowed him to settle in England.
She said video of the wedding ceremony showed the bride was "almost comatose" and needed help to repeat vows she did not understand, while her relatives had made "false and misleading" statements about her condition.
And the judge brushed aside claims by the woman's parents that having her marriage annulled would bring shame upon their family, in a case that was even considered at by the Government's most senior lawyer, the Attorney General.
Mrs Justice Parker said that forcing marriage on someone who lacks mental capacity is a "gross interference" with their dignity and autonomy, particularly as it means having sex and possibly becoming pregnant without being able to consent.