Things have become mighty restless on the Egyptian side of the border ever since Mubarak was overthrown.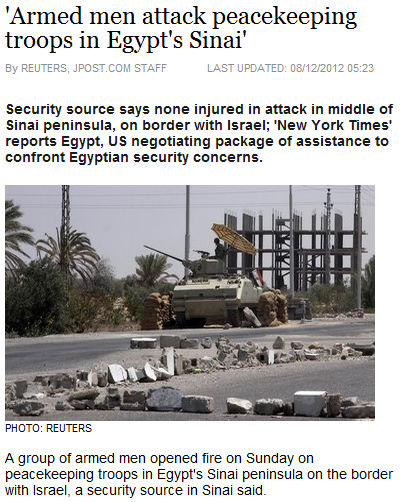 A group of armed men opened fire on Sunday on peacekeeping troops in Egypt's Sinai peninsula on the border with Israel, a security source in Sinai said.
"The attack happened in Um Shyhan area in the middle of Sinai but no one got injured," the source said.
The incident came just days after the start of a military operation in the area against terrorists suspected of being behind a bloody attack on Egyptian border guards last Sunday, which killed 16.