He's right!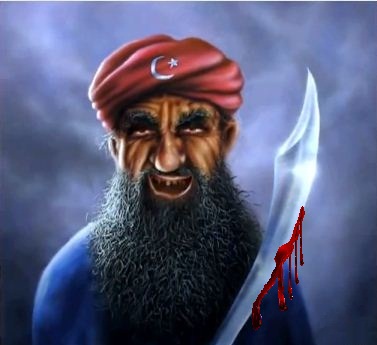 And to think that Obama offered the following words of praise for Al-Azhar University in his 2009 speech in Cairo:
"I am honored to be in the timeless city of Cairo, and to be hosted by two remarkable institutions. For over a thousand years, Al-Azhar has stood as a beacon of Islamic learning…"
From Jihad Watch: (H/T: Fjordman)
 Hashem Islam is working from Qur'an 9:111, which promises Paradise to those who "kill and are killed" for Allah.
Al-Azhar cleric: jihad martyrdom suicide bombings are a religious duty, pleasing to Allah
"Al-Azhar Cleric Hashem Islam Ali Islam: Suicide Bombings Are a Religious Duty," from MEMRI, July 12:
Following are excerpts from a program featuring Egyptian cleric Hashem Islam Ali Islam, a member of the Fatwa Committee of Al-Azhar, which aired on Al Aqsa TV on July 12, 2012.
I say to people who object to martyrdom operations that martyrdom operations are among the deeds most pleasing to Allah.
They constitute a religious duty in this day and age, in order to strike at the Zionist enemy….