Sick. It's as if Anne Frank never left her diary for future generations to learn from.
And just when you think that things couldn't get any more worse, now this. Oh and just you wait, if the perps are ever brought to justice, they'll deny that it was an act of anti-Semitism.
 Via BadNewsFromTheNetherlands blog (A great place to find stories about The Netherlands)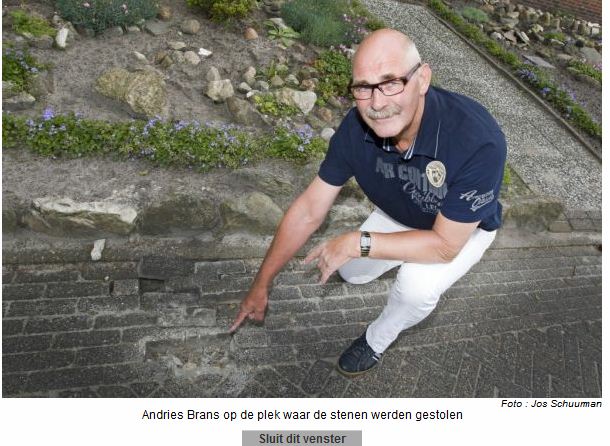 Memorial Stones for Auschwitz Victims Stolen
In the town of Oude Pekela, two stumbling stones in memory of Jews who were murdered in Auschwitz were stolen. These stones are being placed in many countries in front of buildings where Holocaust victims lived. According to Andries Brans of the Committee for Stolpersteine Pekela, the inventor of the stones the German artist Gunther Demnig, more than 30,000 stones have been placed so far and none have been stolen in the past. Replacement stones will be brought in.