This interview with Charles Dahan was first published at Israel National News, and republished here with the author's consent. Dahan relates his experiences of anti-Semitism he's encountered over the years in the Netherlands as a wine trader, which sadly, and unsurprisingly, comes from all sectors of society.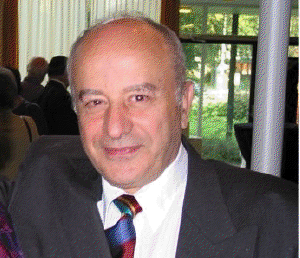 Vignettes about Amsterdam anti-Semitism
Manfred Gerstenfeld interviews Charles Dahan
"One Yom Kippur, I walked out of the beautiful Amsterdam Portuguese synagogue together with a law professor. In front of the nearby Jewish Historical Museum, some Moroccan boys were singing in Arabic with a nice melody. The professor said, "Look at those kids." He remarked on how pleasant their singing was.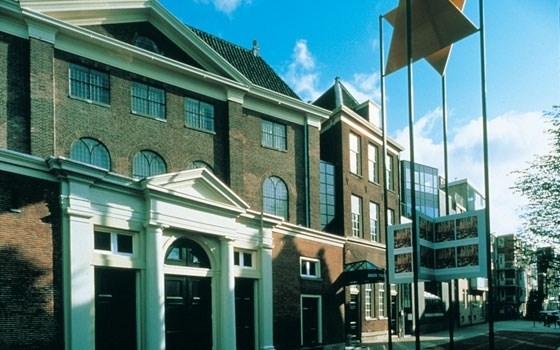 "I said, 'You don't know what they're singing! The words are 'Here come the Jews, Death to the Jews! We will get them.' He remarked, 'That's impossible. Look how nice they are!' I got very angry, but Dutchmen are naïve and don't want to believe what happens right in front of their eyes."
Charles Dahan, an Amsterdam wine trader, was born in Marrakesh in Morocco. His mother tongue is Arabic. In 1956, he immigrated to France at the age of twenty. Later on, he married a Dutch-Jewish woman and moved to Amsterdam.
Dahan observes, "My experiences are like short stories, nothing special, but often based on the fact that I understand Arabic. A few years ago, the sewer in front of our house broke down. The municipality sent workers to repair it. One of them was an Arab. When I passed, I spoke to him in Arabic. I asked him whether he wanted a cup of coffee. I brought it to him. He said, 'In Amsterdam, the Jews are the boss and we even have a Jewish mayor.' I replied, 'Well, I have to leave for work now.' I took the empty cup and closed the door."
Dahan continues, "If there are anti-Semites in Amsterdam among Muslim immigrants and if they make anti-Semitic remarks in school that is not of their own initiative. They have never seen Jews before. It doesn't matter whether they were born here or in the Rif Mountains in Morocco where there are hardly any Jews left. They learned anti-Semitism from their parents at home, or from watching satellite T.V.
"The problem of anti-Semitism in the Netherlands does not only involve Muslims. A Dutch medical doctor who lives on my street visited me often because he liked to drink wine. When his daughter married an Iraqi Arab, he told me 'My daughter brought a Jew home.' I said, 'What do you mean a Jew? He's an Iraqi Muslim and Arab – why do you call him a Jew?' He said, 'It's all the same – to me he's a Jew.' He knew that I am Jewish, but he drank a bit too much.
Dahan continued, "I once had a textile wholesaler as a client. He always bought wine wholesale. Whenever a client came to him, he opened a bottle before they spoke business. The client drinks a bit, buys a bit, it's a very good way of marketing the wine – the better for him, the better for me.
"One day he came along with three or four friends. I let them taste some wines. He said, 'I brought you some new clients – friends from my youth. They love wine as much as I do. Show us something.' They wanted to sing something and I said, 'Please, go ahead.'
"They started to sing Nazi songs. I said, 'What are you singing? Are you crazy?' They said, 'We all belong to the same club.' It turned out that they had all been Nazi collaborators. I said, 'Stop singing! You know that I am Jewish! And if you want to order something, send me the order by fax or phone. Goodbye.'
"This textile wholesaler was very polite. I have a mezuzah on my door. The first time he visited me he said when he saw it, 'Did you buy this apartment from a Jew?' I answered, 'I don't know who the previous owner was nor whether he was Jewish.' He pointed to the mezuzah and said, 'Only Jews have that on their door.' Then I told him, 'I'm Jewish and I put it there.'
"It didn't bother him. He found my prices and the wines attractive. When he came here, he drank as much as he wanted. But when he got drunk that time, it was very clear what he was thinking. I never did business with him again.
"Fifteen years ago, I had a bonded warehouse for wine in the Amsterdam harbor. A Dutchman also had a warehouse next to mine. Every morning he said to me, 'Have you decided to leave for Israel yet?' I asked him, 'Why are you asking me that?' He said, 'Because I need your warehouse.' I ignored him, but then one day he said to me, 'The Jews have no business being in Israel, it belongs to the Arabs.'"
Dahan concludes, "These are all little Amsterdam stories."
This is a shortened version of an interview which appeared in Dutch in Manfred Gerstenfeld's bestselling book The Decay: Jews in a Rudderless Netherlands (2010).