Only in the Arabs' terrorist war against Israel can two mortars launched into Israel, be referred to as a quiet border.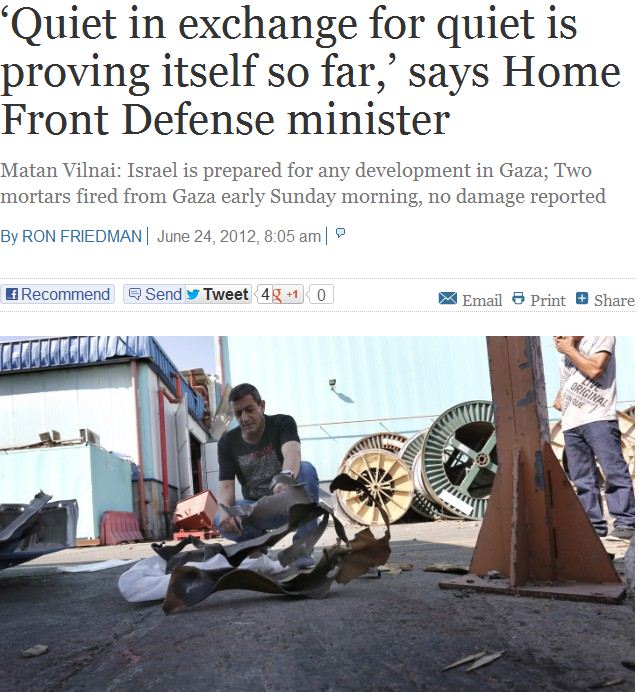 Sunday morning saw a semblance of calm return to the south of Israel,  after a week in which 150 rockets were fired into the country from Gaza. A fragile Egyptian brokered ceasefire with Hamas appeared to be taking hold, as no military activity was reported since the last barrage of rockets was intercepted by the Iron Dome missile defense system at around 10 p.m. Saturday evening.
Two mortars were fired from Gaza overnight and landed in an open field near the border causing no injuries or damage.
Schools in the south opened as usual Sunday morning.
The army also approved the opening of road 12 to Eilat after closing it off to traffic last week following the terror attack near Kadesh Barnea.