Chest thumping or the real deal? Regardless, if Assad has anything to say about it, the end will be even more bloody than it has been til now.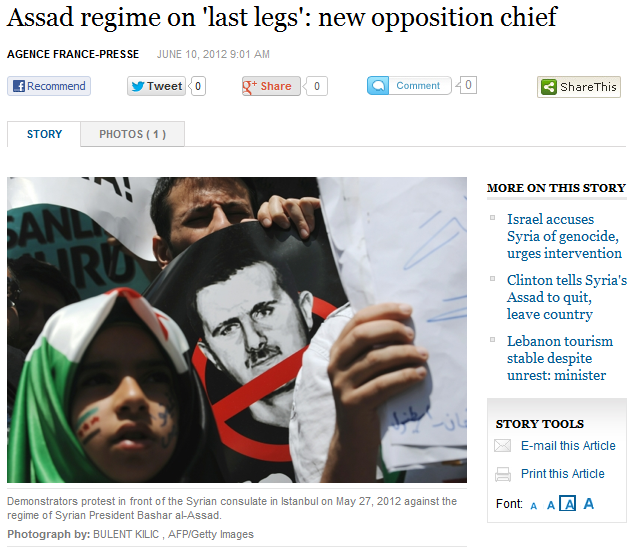 DAMASCUS – The Syrian opposition's new leader said on Sunday that President Bashar al-Assad's regime was on its "last legs," even as Russia warned it would block any move at the UN to use force against its ally.
Britain declined to rule out military intervention, despite the strong opposition of China and Russia, as the death toll from the more than 15-month uprising topped 14,100, according to a human rights watchdog.
"We are entering a sensitive phase. The regime is on its last legs," Kurdish activist Abdel Basset Sayda told AFP shortly after he was named as the new leader of the opposition Syrian National Council.
"The multiplying massacres and shellings show that it is struggling," he added in allusion to a spate of mass killings of civilians, the most recent of which saw 20 people, most of them women and children, killed in the bombardment of a residential area of the southern city of Daraa on Saturday.
More here.