Life's a blast for the worst Sec-State in recent history.
Covering for Muslim fundamentalist persecution of Christians and other minorities in the M.E. and elsewhere is an outrage. Removing any mention of their persecution of Christians from a report on human rights, is an indicator of how she loves "slumming it" with OIC reps (when she's not "slamming it" that is.)
NOTE: November 2nd can't come soon enough.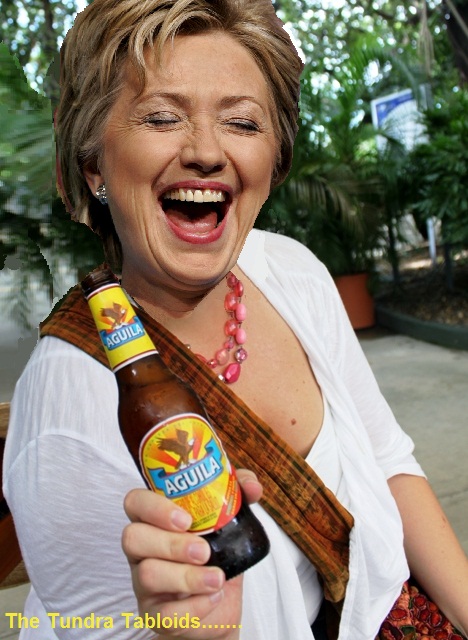 CLINTON SHOULD EXPLAIN WHERE RELIGIOUS FREEDOM WENT
Secretary of State Hillary Clinton should be grilled about why her department has removed the sections on religious freedom from its Country Reports on Human Rights, which are statutorily required. Pete Winn of CNS News notes:
"The new human rights reports–purged of the sections that discuss the status of religious freedom in each of the countries covered–are also the human rights reports that include the period that covered the Arab Spring and its aftermath.
"Thus, the reports do not provide in-depth coverage of what has happened to Christians and other religious minorities in predominantly Muslim countries in the Middle East that saw the rise of revolutionary movements in 2011 in which Islamist forces played an instrumental role."
H/T: Vladmeister