The Taliban are strange lot indeed.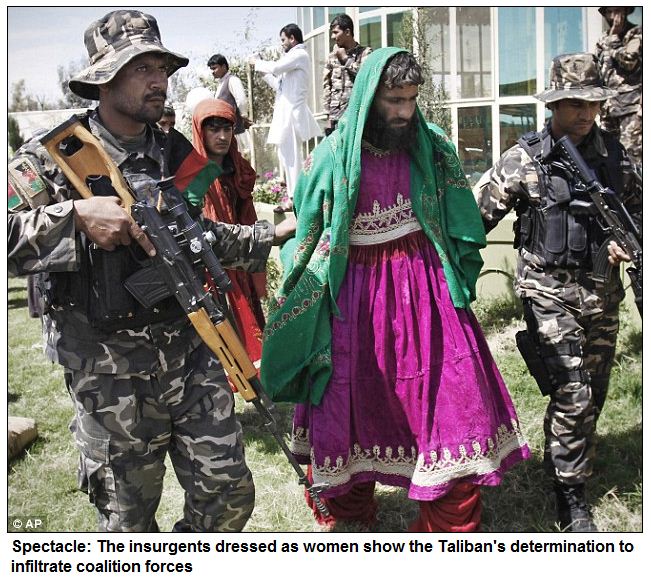 Meet the Taliban transvestites: Rebels are captured dressed in drag
'Guardian angels' are troops who watch over comrades even as they sleep

The lengths Taliban are prepared to go to to gain access to coalition forces shown as two militants dressed in women's clothing are arrested
By GRAHAM SMITH
UPDATED: 00:20 GMT, 30 March 2012
U.S. military commanders in Afghanistan have assigned 'guardian angels' – troops who watch over their comrades even as they sleep – as part of a series of increased security measures to protect troops against possible rogue attacks.
The added protections are part of a directive issued in recent weeks by Marine General John Allen, the top U.S. commander in Afghanistan, to guard against insider threats.
And they come in the wake of a spike in attacks on U.S. and coalition forces by Afghans, including the point-blank shooting deaths of two U.S. advisers in Afghanistan's Ministry of Interior.