And now, a word from Lurch…….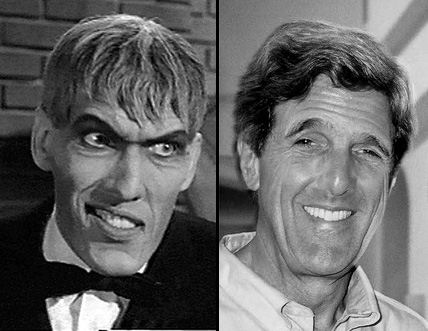 Economy is Egypt's main problem: Sen. Kerry
(Reuters) – Egypt urgently needs a massive cash injection and should strike a deal with the International Monetary Fund as soon as possible to reassure investors, said John Kerry, chairman of the U.S. Senate Foreign Relations Committee.
Speaking after meeting military and civilian leaders in Cairo, Kerry said he was hopeful that Egypt would emerge as a strong democracy following the unrest and uncertainty that has followed the toppling of Hosni Mubarak in February.
But he said the main priority should be to strengthen the economy.
"The most significant challenge right now is the economic challenge," Kerry told reporters at the weekend.
"It is very important for Egypt to work with the IMF and undertake to come to an agreement with the IMF for an immediate infusion of money," he said.
Kerry added that Field Marshall Mohamed Hussein Tantawi, who heads the military council temporarily governing Egypt, had indicated that there were "compelling reasons" for outside help given the state of Egyptian foreign reserves.
THE BRUTALIZED COPTIC COMMUNITY WOULD BEG TO DIFFER.