A point worth pondering that Carolla brings up, is the envy aspect of the Occupy Wall Street Movement. Here in Finland (as perhaps in other European states) the envy that Carolla talks about is worn on the sleeves of, not all, but many Finns. A prime example of that is the extreme (I say bizarre) interest in how much people earn or paid in taxes, with the annual release to the public by the tax office published in the 5-6 page spread in the morning tabloids.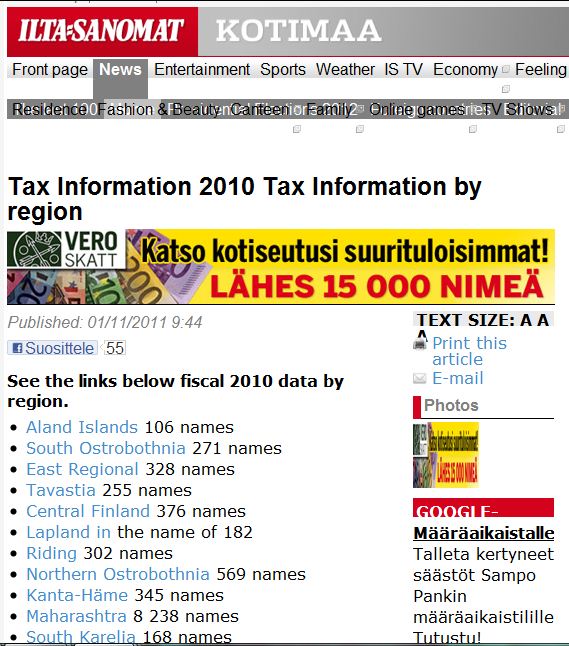 You can see people at work (for example) pouring over the pages and pointing fingers at so and so etc.. Mostly, there is never any gratitude shown towards these people who produce wealth that benefits their society, but envy. It's one of the flaws I see in Finnish society that has crept in over the centuries, and it's going to take as long of a time for it to be rejected. KGS
"LANGUAGE WARNING: Adam Carolla breaking down the current occupy wall street movement in simple terms for everyone to understand. He dives into the cultural reasons that lead us into this situation, as well as the solution to our problems."
NOTE: I agree with Adam to a point, but Islamic terrorism has everything to do with influx of Saudi/Middle East dollars at a time in history where they (the Islamic true believing fundamustards) once again feel opportunity knocking. What we are witnessing today has been played out over and again on the local level. That it's now a global Islamic jihad, both violent and stealth versions, just reflects the era we live in, nothing more.