Like the Tundra Tabloids reported yesterday, they belonged to the Basij paramilitary group set up by the late Ayatollah Khomeini. Here's a great shot of the who's who of crowd of "students"
From CNN: Head of the Revolutionary Guards IRGC Qods brigade " Karim Jalali" — Among today's attackers at the British Embassy in Tehran.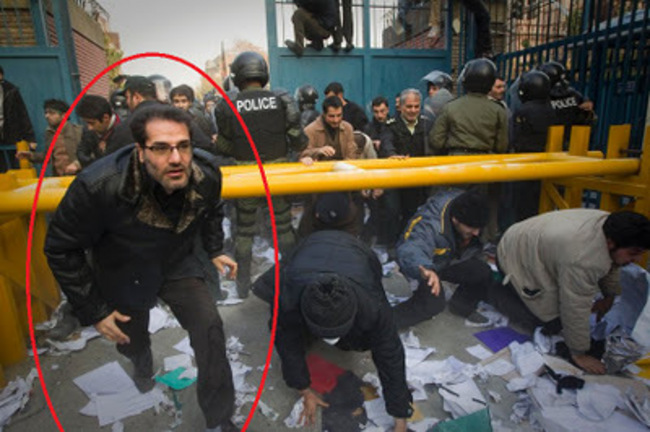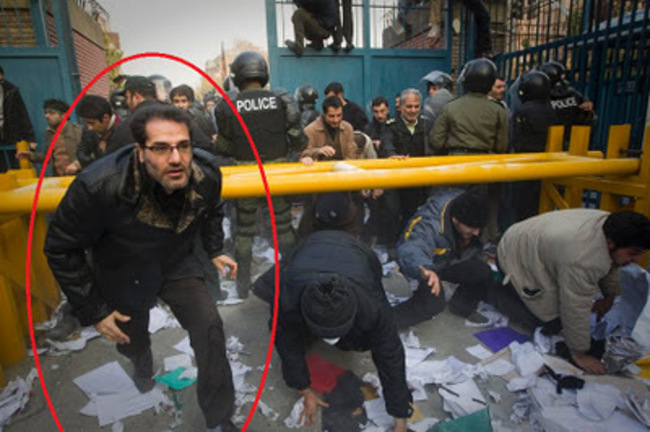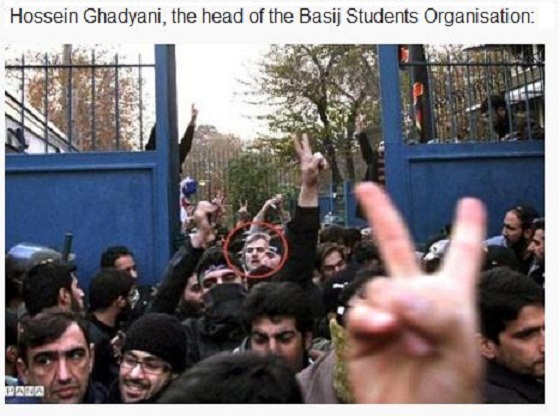 NOTE: More here as well.
H/T: Vlad