UPDATE: The TT hears that 4 reactors (something) were damaged in the explosions…stay tuned, not confirmed yet. Another sources says:
"Reactors" can't be a valid translation. Recommend not running with that. No nuclear "reactor" in Esfahan. There's a testbed reactor in Tehran and the light-water reactor in Bushehr.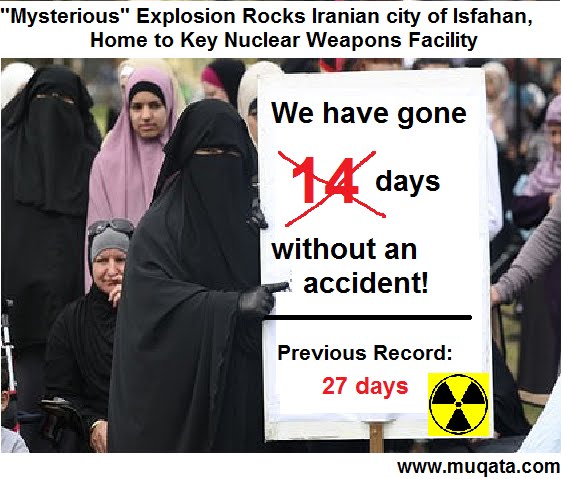 Reported by FARS (Iranian News Agency) and others…first reports emerged at 6:15 PM, Israel time.
A explosion rocked the western Iranian city of Isfahan on Monday, the semi-official Fars news agency reported, adding that the blast was heard in several parts of the city.
The reported incident occurred about two weeks after Gen. Hasan Tehrani Moghaddam was killed together with 20 other Guard members Nov. 12 at a military site outside Bidganeh village, 40 kilometers southwest of Tehran. (AL-Haaretz)